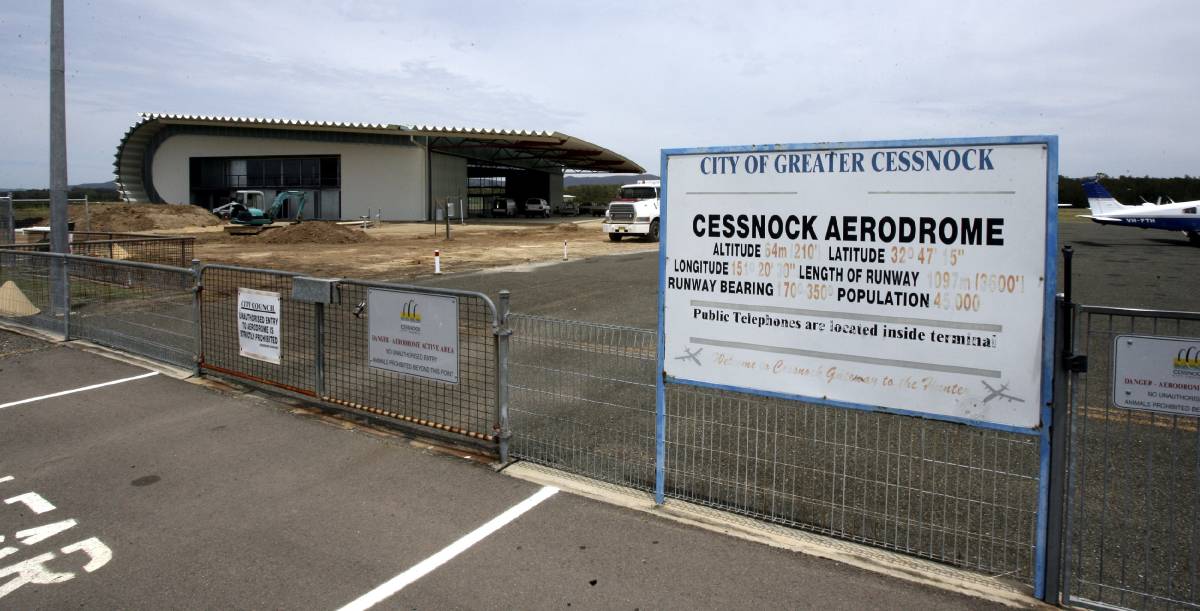 FLYING HIGH: Cessock Airport could become a commercial aviation hub.
Maitland and Cessnock's economies are poised to cash in on plans to expand Cessnock Airport, which could result in big tourism and business bucks for the two leading Hunter hubs.
Cessnock City Council is currently exhibiting the Draft Cessnock Airport Strategic Plan – a blueprint for the airport's future and one which could potentially be a huge windfall for the region economically.
Mayor Bob Pynsent said the council is open to suggestions – not only from the community but from aviation operators and other aircraft support industries such as maintenance providers.
He said the expansion of the airport would have spin-offs for other Hunter centres like Maitland.
The idea is one Maitland Mayor Loretta Baker is supporting, especially with Maitland Council currently preparing a destination management plan.
She said a regional aviation hub would open up the Hunter for more visitors and job opportunities.
"We welcome anything that brings more visitation to the region," Cr Baker said.
"We've got a lot to offer. We think Maitland is uniquely positioned … and Cessnock is on our doorstep."
Cr Baker added Maitland City Council would be preparing a report on strategies to grow tourism in the Hunter – which could tie in nicely with Cessnock Council's plans.
The draft plan was unveiled just weeks after hotel magnate Jerry Schwartz says he has been forced to walk away from the region because he is unable to work with Cessnock council. The council rejected his plan for a hanger adjacent to the airport which Dr Schwartz wanted to use as a hub for his seaplane venture.
Cr Pynsent said the draft study includes plans to extend the runway to cater for smaller commercial flights and to link the western side of the airport with water and sewerage.
At present, no commercial flights operate from the airport. The facility is used for aviation education, training and by enthusiasts.
Cr Pynsent said there was also provision on the site to provide more hangar space.
"With the pressures, Sydney airports are under, Cessnock would be the ideal location for a maintenance facility," Cr Pynsent said.