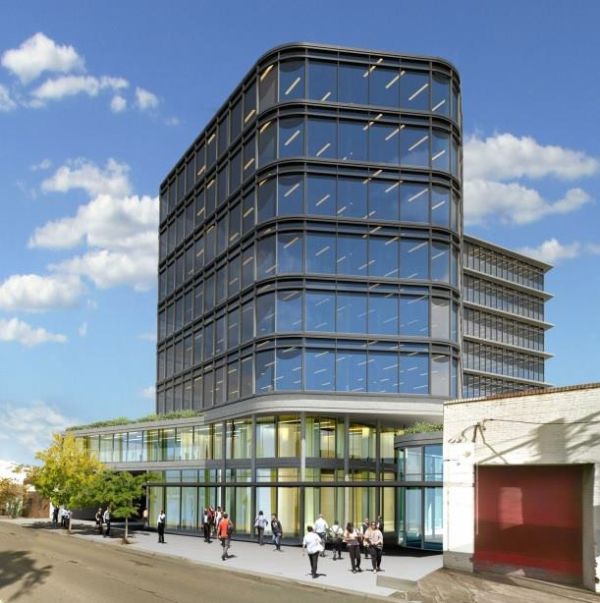 A flurry of new office buildings has been added to the construction pipeline in a rapidly gentrifying pocket of Sydney's inner-south, as weak retail activity and a flat residential market sees developers changing tack.
A flurry of new office buildings has been added to the construction pipeline in a rapidly gentrifying pocket of Sydney's inner-south, as weak retail activity and a flat residential market sees developers changing tack.
About $72 million worth of office development applications for Alexandria – a traditionally industrial suburb located four kilometres south of the Sydney CBD – have been submitted in June in what some property experts believe is a sign of the strengthening case for office projects in the area.
The two applications, at 22-28 Mandible Street (architect: Tonkin Zulaikha Greer) and 326-328 Botany Road (architect: Dickson Rothschild), are both for existing low-rise light industrial buildings and propose nine and 10-level developments respectively.
The applications come after a combined $54 million of concept DAs for office buildings in Alexandria were given the green light in June, including two nine-storey developments at 290-294 Botany Road and 5-7 Bourke Road.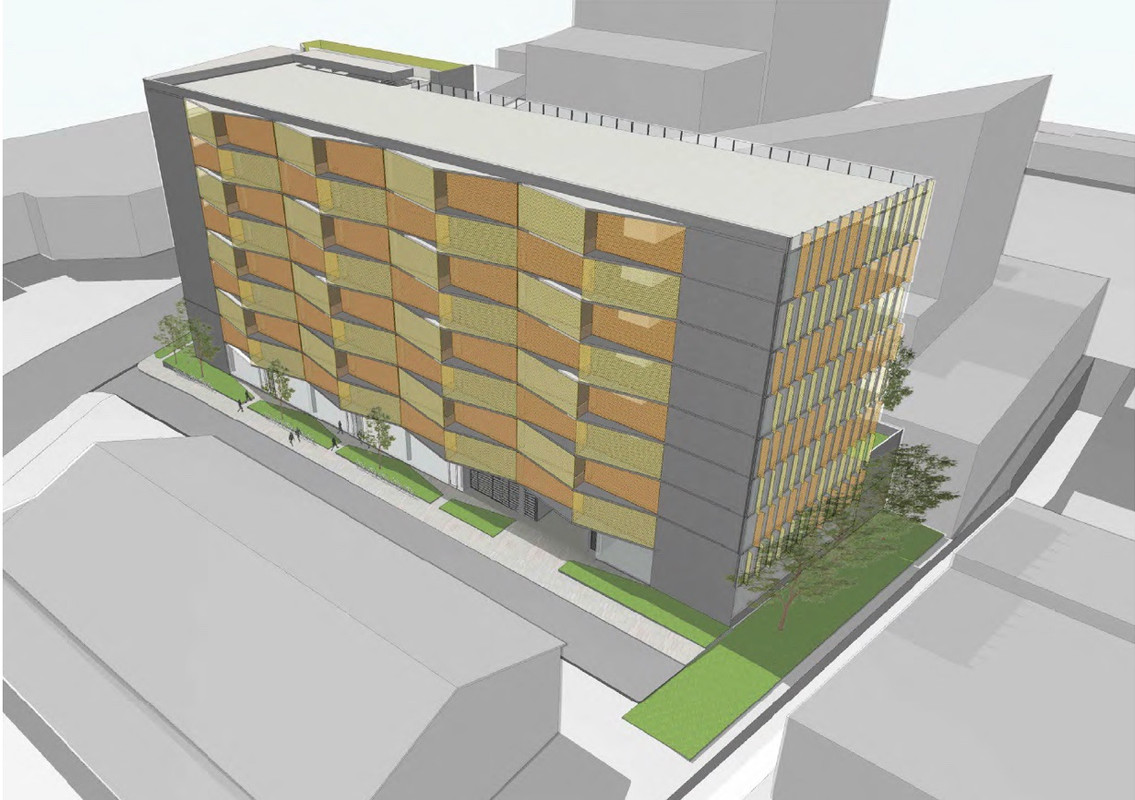 A render of the proposed development at Mandible Street, estimated to cost $43.3 million. Photo: Tonkin Zulaikha Greer
Tony Crane, Colliers International's commercial sales and leasing manager, said building offices in south Sydney, which return an average net yield of more than 4 per cent, makes commercial sense for developers as the residential and retail markets are currently "subdued".
He attributes the sudden burst of development applications for office buildings to the general view among owners and developers that offices are the most "logical" use of land in the area given the higher land prices.
"New eight-plus-level office buildings reflect the highest and best use of non-residential zoned land around key transport nodes, but this is not to say every DA will proceed," Mr Crane said.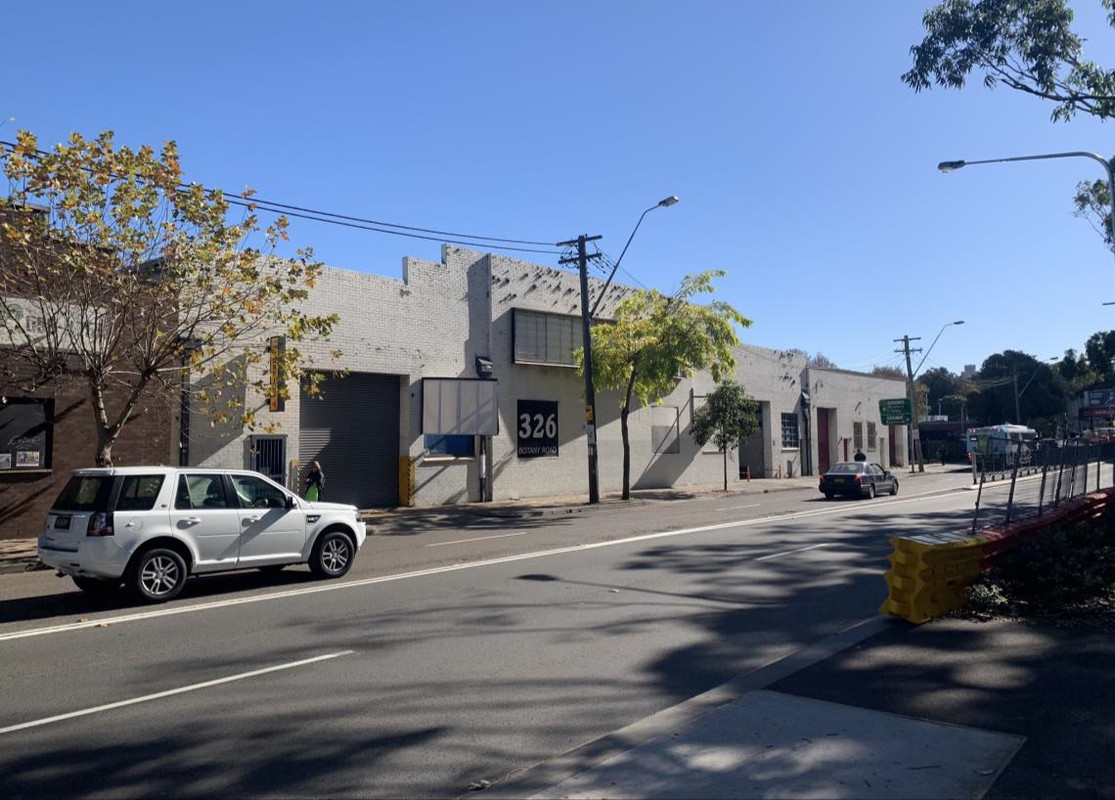 The site of the proposed office development is currently home to an industrial building. Photo: Mecone
Additionally, south Sydney's office stock is dominated by ageing B and C-grade buildings that "no longer meet tenant expectations", fuelling the demand for new space in a market with a 4.25-per-cent office vacancy, Colliers International data shows.
'Pay more or look elsewhere'
Edward Washer, Savills Australia's director and head of south Sydney, said while south Sydney is often classified as one market, it is in reality a two-tiered market.
Most of the commercial development and adaptive reuse falls within the first tier, which consists of suburbs including Alexandria, Rosebery, Waterloo, parts of Mascot and St Peters to the north of Gardeners Road.
Mr Washer said the new competition had made it more expensive to stay in this area, which was traditionally dominated by light industrial uses by retailers, wholesalers and showrooms.
The second tier is where most of the traditional "big box" warehouses above 5000 square metres are established in Botany, Banksmeadow, Matraville and pockets around the port precinct. It is predominantly industrial and is not seen to be ideal for office use.
Mr Washer was not surprised to hear the volume of office developments proposed for Alexandria, given the demand for office space in the first-tier market, and foresees a "large influx of new commercial stock coming into the area over the coming years".
"Commercial development influx is going to push industrial users out of that top tier, maybe down to the second tier chasing cheaper rents," he said.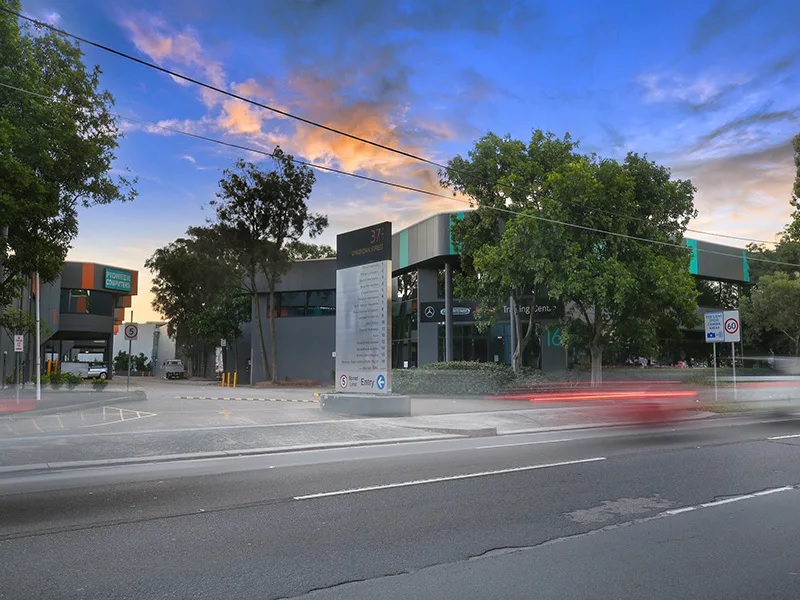 City Close Estate has pivoted to office suites in response to the changing south Sydney market. Photo: Supplied
Mr Washer cites one of the properties he is marketing for lease, City Close Estate in Alexandria.
Despite originally being an industrial estate, it is being refurbished and converted into commercial suites with "a very small component of warehouses" – to drive rents up to the level charged for offices.
"They're able to push the rents on it from traditional warehouse rates of $200 to $250 [a square metre] in Alexandria to $300 to $350 and in some instances $400," he said.
"If you're an industrial user occupying a 100 to 800-square-metre unit in that estate, you're either forced to pay over industrial rents to stay there or look elsewhere."
Offices staying as offices
Office developers and landlords have also decided their buildings are not viable for residential conversion at this stage.
Office withdrawals in south Sydney totalled 1851 square metres – the lowest since 2015, which indicates a slowdown in office to residential conversions, according to Knight Frank's latest Sydney suburban market report.
One of the key reasons for the slowdown in residential conversions is the wider downturn in the residential market across Sydney, which means weaker pre-sales for off-the-plan apartments.
Some office buildings in south Sydney that were earmarked for residential conversion are being kept as office buildings, according to Colliers International's 2019 H1 Metro Office report .
Mr Crane pointed to 219 Botany Road in Waterloo, which has a DA for 110 apartments. The owner decided to re-market the property to commercial tenants to avoid selling the asset while reducing holding costs until the residential property cycle is more favourable to apartment sales.
Industrial still strong
Competition for land may be increasing, and rents with it, but south Sydney's industrial market "is the strongest it has ever been", according to William Gathercole, national industrial director at Colliers International.
Mr Gathercole said thanks to its proximity to Port Botany, Sydney Airport and the CBD, as well as the area's diminishing industrial-zoned land, prime-grade yields in the area have dropped to below 5 per cent.
"[This situation is] unlike the outer western sub-markets that have a large stock pool of undeveloped land as well as state-identified employment lands with the potential to be rezoned for industrial use in the medium to long-run," Mr Gathercole said.
While he acknowledges the recent heat in south Sydney's office market and the demand for old warehouse sites with the potential for office redevelopment, he believes most of the associated DAs will not be constructed.
"I would be very surprised if 40 per cent of the commercial development pipeline gets out of the ground as we are starting to see a rise in commercial vacancy in south Sydney and continued demand for warehouses."
Source: www.commercialrealestate.com.au/news/surge-in-planned-office-developments-in-sydneys-alexandria-as-landlords-chase-bigger-returns-856674/
Related Posts