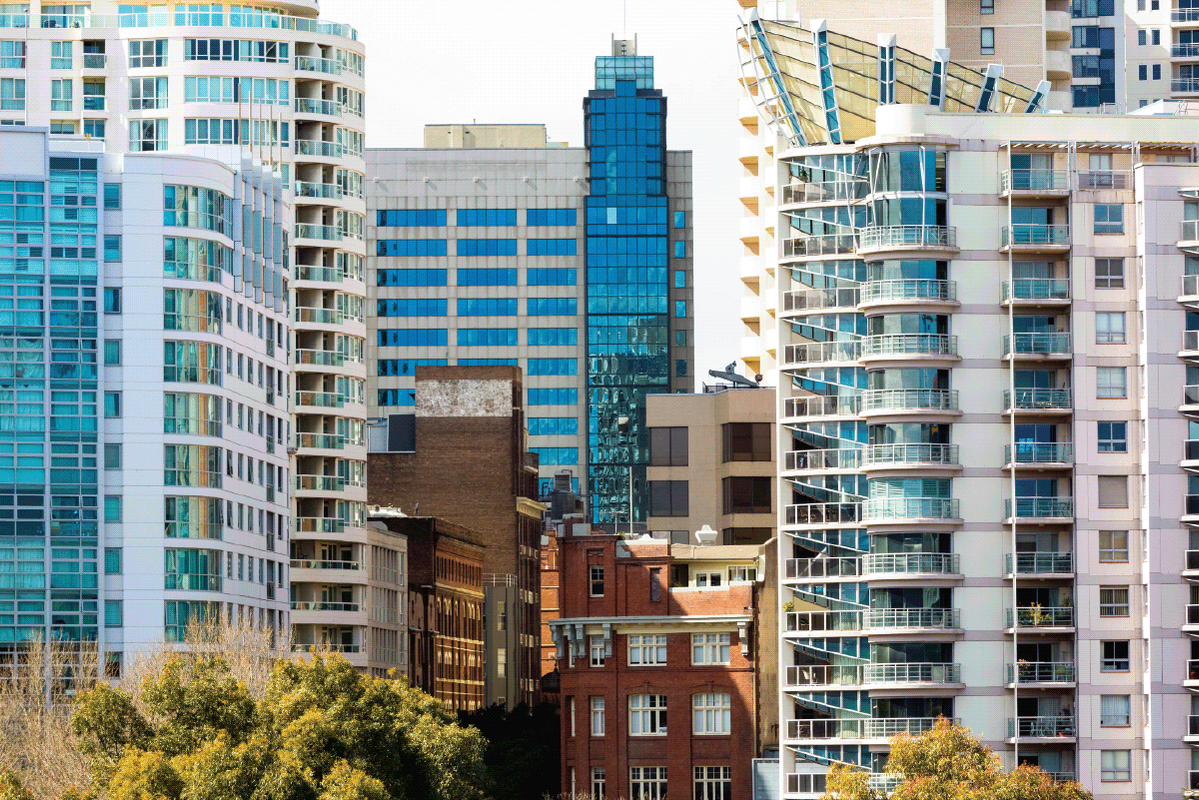 Despite a cooling housing market over the past 12 months, many of the housing challenges that have plagued Australians in recent years show no signs of diminishing.
Despite a cooling housing market over the past 12 months, many of the housing challenges that have plagued Australians in recent years show no signs of diminishing.
The latest CoreLogic Hedonic Home Value Index (April 2019) shows prices have fallen by -10.9 per cent in Sydney, -10 per cent in Melbourne and -1.9 per cent in Brisbane over the past year, but this difference is likely negligible for the thousands of home buyers who remain priced out of the market. In addition, rents continue to be an expensive outlay for young adults trying to save for a deposit, and many of them are resigned to living with their parents for longer if they want to get ahead.
So what's the solution? Initiatives designed to tackle affordable housing challenges remain high on the government agenda, but recent research suggests one answer to alleviating housing affordability pressures could literally be found in our backyards.
Detailed analysis by CoreLogic and Archistar has revealed more than half a million homeowners across Sydney, Melbourne and Brisbane have enough land to build another dwelling on their property, and this could deliver huge benefits in terms of extra space or extra cash.
First, let's consider the costs involved. Building a self-contained one-bedroom granny flat costs around $120,000 and an extra bedroom costs around $80,000 more. It's a relatively small outlay, but according to CoreLogic/Archistar modelling, it could boost the value of the existing dwelling by 30 per cent. For example, adding a granny flat to a $500,000 property could see it's market value rise to $650,000 – a significant return on investment.
Then there's the potential rental income that a granny flat can deliver.
Homeowners could capitalise on the popularity of Airbnb and look at offering short-term accommodation to holidaymakers, or they could meet the demand for affordable housing by offering a long-term rental. Leasing a granny flat could be a popular alternative to leasing a typical unit because the rent tends to be less expensive. This is likely to appeal to many people on tighter budgets who would otherwise be priced out of their ideal area, and the research shows that many of the large blocks of land with potential for a granny flat are in affluent spots, such as Sydney's Northern Beaches.
Building a granny flat could also be an affordable way for homeowners to generate extra space for their adult children. Having a self-contained unit provides young adults with additional privacy and provides them with greater independence while they're living with their parents in the medium to long-term.
Finally, there are the broader benefits that building a granny flat could deliver. If the owners of every one of the 583,440 eligible properties decided to build a flat, it could see more than $87.5 billion invested in the construction industry. That's a huge cash injection, providing work for builders, electricians, plumbers and other professionals.
While the granny flat concept may originally have been conceived as a way to keep elderly parents close, their relevance to the multiple challenges that people face today could see them enjoy a renaissance. For homeowners with the space to build an additional dwelling, granny flats are a golden opportunity to positively shape the current housing landscape.
source: www.corelogic.com.au/news/granny-flats-have-potential-shake-housing-market