There was very little directly related to housing in this year's Federal Budget, however regional Australia is the clear winner.
There was very little directly related to housing in this year's Federal Budget, however regional Australia is the clear winner.
More spending on infrastructure, a focus on jobs and encouraging more people to move to regional areas will lead to greater housing demand, lifting prices and encouraging development.
More broadly, a range of tax cuts announced will give many people more money in their pockets. They can potentially use this to pay down mortgages or save for a deposit.
More cash in your pocket to pay down your mortgage
Australia's employment situation is very positive at the moment, but despite this, wage rises remain stubbornly low. Tax cuts announced in the Budget will give many people greater take-home pay and this will ideally improve consumer confidence.
The most immediate measure is that the low and middle-income offset will be more than doubled from 2018/2019. This will provide up to $1,080 per year for single income families and up to $2,160 for dual income. From 2024, a further reduction of the 32.5% tax rate to 30% will provide an even greater increase in after-tax pay.
The announcement that the tax rate for small to medium-sized businesses will reduce to 25% for businesses with a turnover of less than $50 million will also assist many households.
Regional cities frequently offer affordability and lifestyle however they don't always offer jobs, which makes it difficult for them to attract people. Of the 600 initiatives outlined in the Budget, almost 200 are focused on creating jobs and economic growth in regional Australia.
For housing, economic growth and particularly jobs, increase demand. For smaller areas, even small increases in employment can lift house prices and encourage new development.
The Population Plan aims to get more people living out of our capital cities and into regional areas. The Budget encourages migrants to move to regional areas with two new visas, which will require skilled migrants to live and work in regional areas for three years.
Over 4,700 new scholarships will encourage students to study in regional locations. For those people that need to work in capital cities, faster rail was a major item in the budget, aimed at moving people quickly from regional areas to CBDs of our major cities.
The area most positively impacted by the Budget is Geelong, with the biggest infrastructure announcement being $2 billion for a fast rail to Melbourne. The new rail will cut commuting time to just 32 minutes, quicker than it takes to commute from many Melbourne suburbs.
Additional funding has also been provided for a train line between South Geelong and Waurn Ponds. Geelong has been a winner in previous budgets and has been attracting jobs and people for some time now. This will accelerate this demand and will boost property demand.
While the Geelong project was the biggest announcement, fast rail to a number of other regional areas is also under investigation.
A total of $40 million was provided to look at the viability of fast rail from Sydney to Wollongong, Sydney to Parkes, Melbourne to Albury Wodonga, Melbourne to Traralgon and Brisbane to Gold Coast. These business cases are already underway for Sydney to Newcastle, Melbourne to Greater Shepparton, Brisbane to Moreton Bay and Sunshine Coast and Toowoomba to Brisbane.
An expansion of the City Deals initiative was also announced. They have already been positive for places like Townsville, Launceston and Geelong. The Budget announced Regional Deals to Barkly (Tennant Creek region in the Northern Territory), Albury-Wodonga and Hinkler (Bundaberg and Hervey Bay).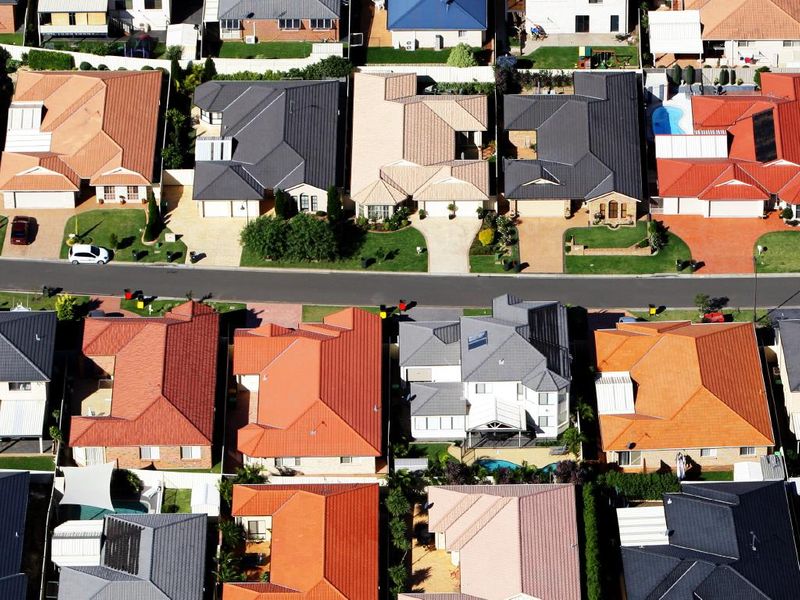 More spending in these areas will improve their liveability, create jobs and ultimately the demand for housing.
Other positives for regional Australia include $100 million for regional airports; more money for farming communities including an extension of the farm household allowance, and $220 million in improved internet and mobile service.
Even the Australian music industry wasn't exempt from a regional focus with part of the $30.9 million allocated focused outside of capital cities.
And what missed out?
A relief for investors in property was no change to negative gearing or capital gains tax concessions, although of course, this will be a major Federal Election issue later this year.
First home buyer incentives were also absent, as were any additional measures to discourage foreign investment in property.
Additional spending on social housing was minimal to what was already committed. The only new announcement was for improving social housing in Hobart as part of that city's City Deal – a total commitment of $30 million.
Source: realestate.com.au/news/regional-australia-is-big-winner-in-the-federal-budget/
Related Posts