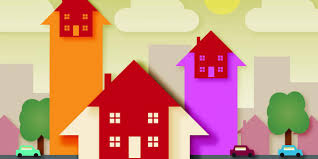 Aussie recently released there 25 Years of Housing Trends report. This report showcases:
Strong housing market conditions have boosted household wealth over the past quarter of a century.
The average mortgage size has increased at roughly the same pace as housing values.
With mortgage rates being at such a low setting, home loan serviceability measures have improved over the past decade, despite substantial rises in housing values.
Affordability, as distinct from serviceability, hasn't been as resilient.
First time buyers are now a substantially smaller component of housing demand.
While first home buyer participation has faded, investors have become a larger contributor to housing demand.
As the population grows, the urban form of our cities has densified.
Some statistics given include:
Over the past 25 years, the median house value nationally has risen by 412%, or $459,900.
If property prices were to rise at the same rate as the past twenty five years, Australia's
median house value would reach $2.9 million by 2043.
The average size of the Australian home loan has increased by 376% over the past 25 years.
Serviceability rates have improved since 2008, when the average household was dedicating 51% of their annual gross income to servicing a mortgage.
Housing affordability pressures are most felt in the markets where home values have risen dramatically: Sydney and Melbourne.
First home buyers have played a progressively smaller role across the housing market over the past 25 years, reducing from 22% of mortgage demand in 1993 to 17.4% in 2018.
Investment in the housing market has trended higher over the past 25 years, rising from approximately 20% of mortgage demand in 1993 to an historic high of 55% in May 2015.
Over the past 25 years, more buyers are choosing to purchase a unit over a detached house because of the cheaper price points and often more strategic location.
Top 100 suburbs.
CoreLogic has identified the best performing suburbs for price growth over the past twenty five years, based on change in median prices between 1993 and 2018.
Please find below three tables on the top performing suburbs in Australia, the Hunter Region and the Sydney Region respectively.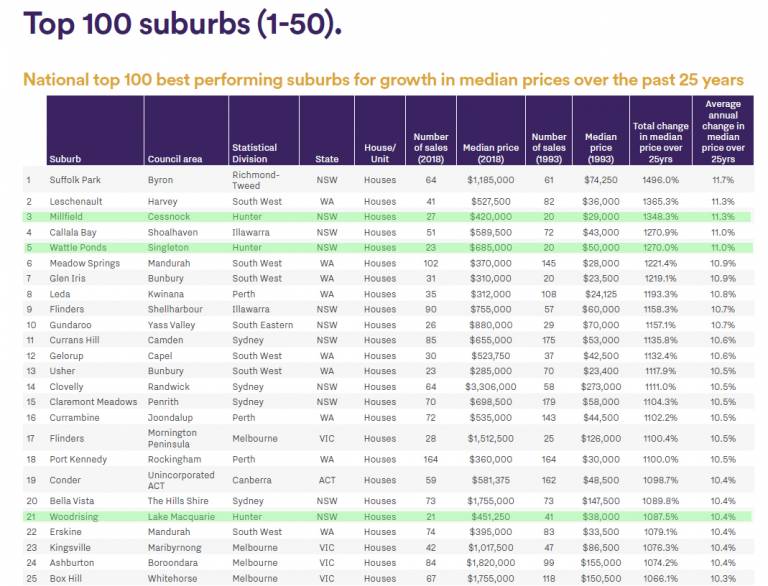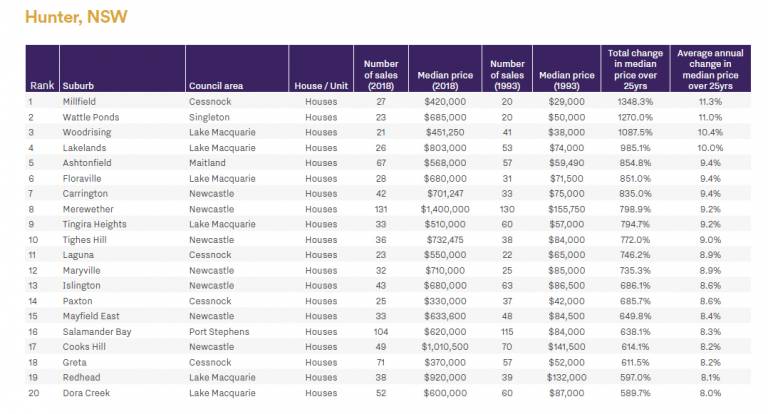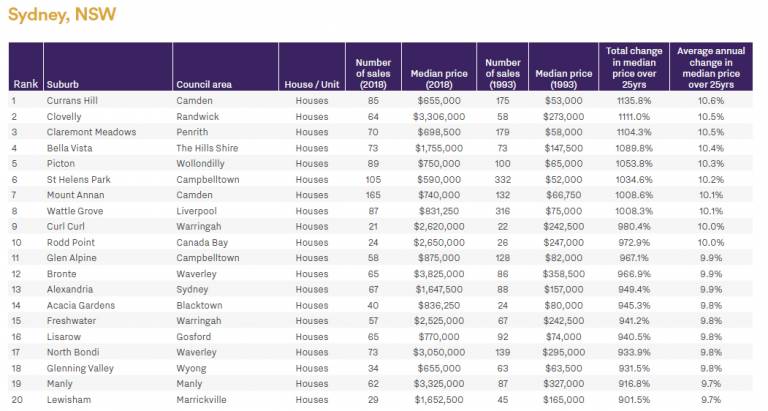 Great to see the Hunter having a Top 3 Spot in the Top 25 list!!
To view to report, Please Download HERE
Related Posts