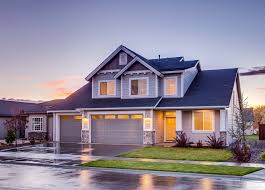 The disparate state of Australia's property market has been laid bare in a new report, with prices in some markets falling by 7.4%, while others are booming, with price growth of just over than 16% year-on-year.
The latest realestate.com.au Property Outlook Report, released today, shows on average prices across Australia have increased by 0.9% in the past year.
However the overall price growth belies the highly divergent nature of the nation's property market, and the varying demands in major capital cities, the realestate.com.au and CoreLogic data shows.
While the housing market slowdown in Melbourne and Sydney continues to dominate the headlines – prices in Sydney declined 7.4% year-on-year to June 2018 – Hobart continues to surge, with prices rising by 16.1% year-on-year.
realestate.com.au Chief Economist Nerida Conisbee said there were several factors affecting the Australian property market, notably changing fiscal conditions overseas, the Financial Services Royal Commission and a reduction in the number of local and offshore investors.
"The likely outcome over the next six months is continued moderation of pricing in Melbourne and Sydney, while our other markets will hold up a lot better," Consibee said in the report.
"Predictions that median prices will decline by about 10% seems a bit light in Sydney, given that prices have already dropped by 7.4%. Melbourne is likely to see declines this year, however, at this stage, it is unlikely to be as extreme as in Sydney, particularly given that on a year-on-year basis, we are still seeing a very slight increase.
"On the positive side, the Australian economy is very slowly heading back to growth mode and as the development pipeline has slowed dramatically, particularly for apartments, this means less property will be available to buy. These will provide buffers to negative changes in the market, something that was not occurring the last time we saw big declines post the global financial crisis."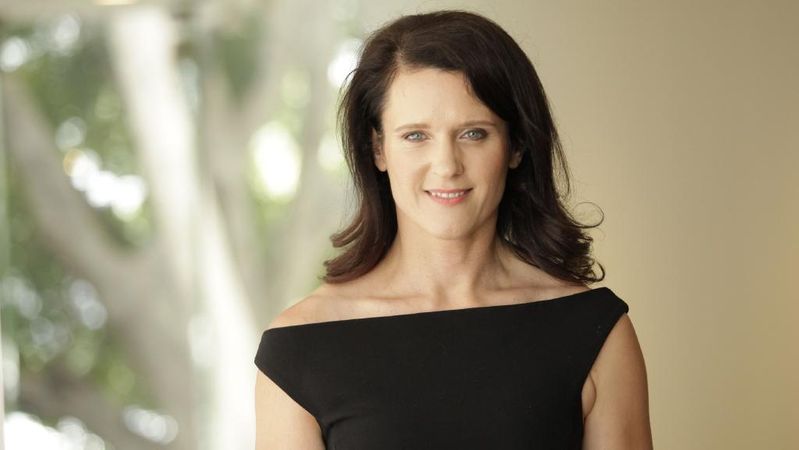 Typically, conditions remain highly variable across each capital city. Right now, Sydney is facing the biggest challenges, Melbourne is holding with pricing still up year-on-year, and demand is creeping up in Perth. Brisbane has also seen a rise in demand.
In terms of what lays ahead across the nation, the housing market in Australia is likely to be under a lot of pressure, which will cap price growth everywhere.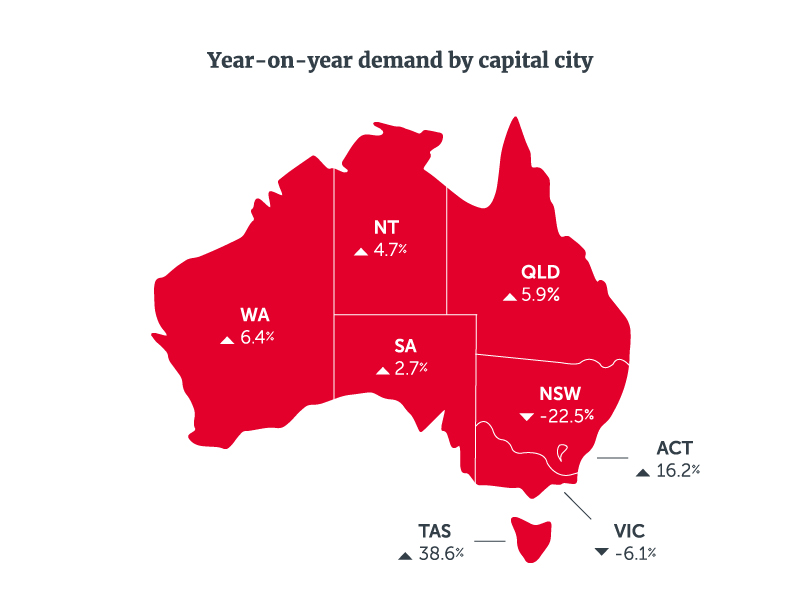 Market ups and downs
Sydney has been hit hardest by declining demand. Prices have now dropped by more than 7.4% in the past 12 months and demand has sunk by 22%.
"Conditions are looking really tough in Sydney at the moment. Demand has been falling for quite some time now and prices have dipped. It looks like these price declines will continue for the remainder of the year," said Consibee.