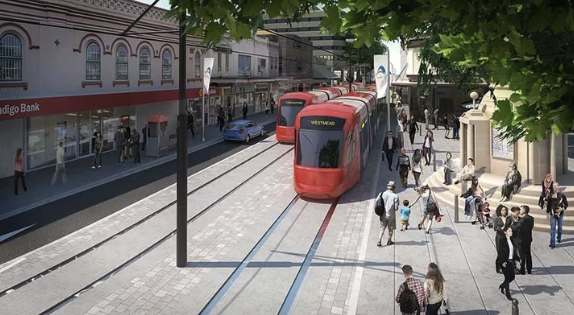 Parramatta's Light Rail is scheduled to commence stage one of construction by the end of 2018 after receiving planning approval.
The first stage of the Light Rail plan, a two-way track which will span 12 kilometres, will connect the Westmead health precinct to Carlingford via Parramatta CBD and Camellia with an estimated operation date of 2023.
Premier Gladys Berejiklian said major Western Sydney precincts will be connected for the first time once the major light rail project is completed.
"Parramatta Light Rail will create close to 5000 jobs, connect communities along the route and transform the way that people explore all the attractions Western Sydney has to offer, with a light rail service every 7.5 minutes in peak periods," Berejiklian said.
The Light Rail project marks part of the NSW government's $80 billion infrastructure pipeline, which the state government boasts is Australia's largest transport infrastructure program with $43 billion of investment to be rolled out across the next four years.

An artist impression of Parramatta Light Rail
The government has shortlisted two companies to build the Parramatta Light Rail, with transport minister Andrew Constance ruling out Spanish sub-contrator Acciona at a press conference on Wednesday.
Acciona is working on the construction of Sydney's CBD light rail and is currently suing the state government for $1.1 billion.
Key destinations along the route include the Westmead Precinct, the new western Sydney Stadium, the new Powerhouse Museum, three western Sydney university campuses and stops at brand- new communities; Camellia and Telopea.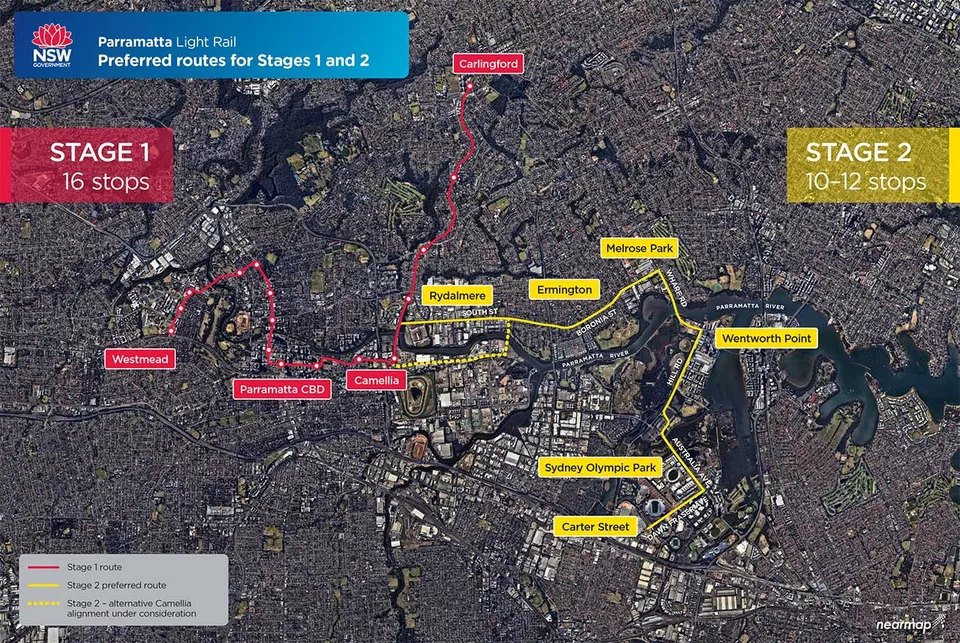 Parramatta Light Rail will connect the Westmead health precinct to Carlingford via Parramatta CBD. Stage one will have 16 stops.
The planning approval comes after extensive consultation with community and local businesses. Construction and operation contracts will be awarded in the third quarter of 2018 with the final cost known once contracts are signed.
A final business plan for stage two, which will connect Parramatta's CBD to Ermington, Melrose Park, Wentworth Point and Sydney Olympic Park, is due to be finalised by the end of 2018.
Now planning approval has been given, construction on the project is expected to commence by the end of 2018.
Source: theurbandeveloper.com