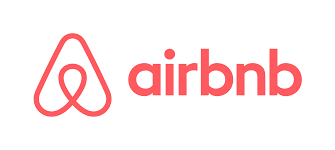 AIRBNB will make an aggressive push to convince NSW it contributes almost $1 billion and 7000 jobs to the economy as the State Government prepares to crack down on bad behaviour by short term letting guests.
A major regulatory overhaul for the short term letting industry, including controversial laws that will allow owners to let their homes for up to 180 days a year, are expected to get the nod from the Coalition party room today.
It's expected some ministers and MPs will push for no cap on the number of days homes can be leased on the short term market, but it's likely the 180 day compromise will be reached after heavy lobbying from the Tourism Accommodation Association.
The government will push strict new laws on noise and behaviour in Airbnb rentals.
It comes as Airbnb has taken out advertisements in major newspapers today declaring that "in one year Airbnb guests spent $1.2 billion in New South Wales", and that "keeping the doors open for home sharing keeps the doors open for local businesses and over 7300 local jobs".
"In a single year, Airbnb creates more local jobs in NSW than Snowy Hydro 2.0 will," Airbnb public policy boss Brent Thomas said.
"Our community's message to the NSW Government is simple — let's keep the doors open to home sharing and the thousands of hosts and small businesses who depend on it."
The research, prepared by Deloitte, found that Airbnb hosts accommodated more than 1.6 million guests for 2.2 million nights in the state in 2017 — more than the population of Adelaide.
Airbnb also contributes more than $370 million to New South Wales's regional economy, Deloitte found.
But the government has a fight on its hands amid strong resistance from the Tourism Accommodation Association.
It is understood government ministers in favour of competition from Airbnb will draw on data to show the homesharing economy does not impact housing prices.
Premier Gladys Berejiklian was particularly keen to take the policy to the party room after it was debated in cabinet last week because some MPs were uneasy about the changes.