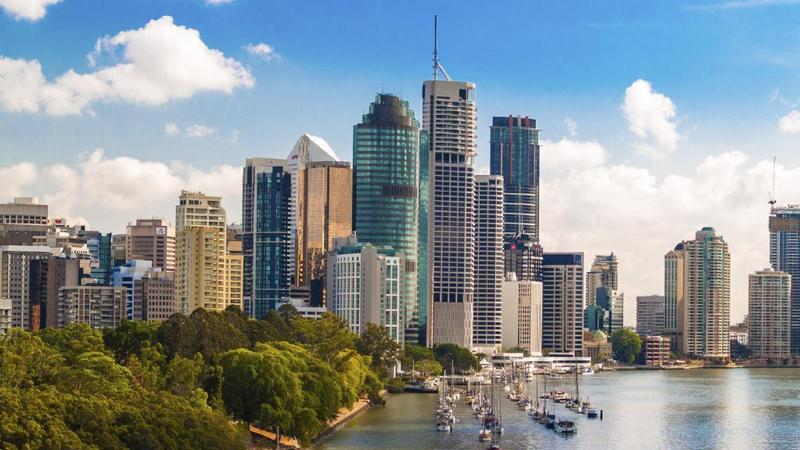 BRISBANE is back among Australia's fastest-growing cities thanks to a growth spurt, but more people are flocking to areas outside the state's capital.
New figures from the Australian Bureau of Statistics show the city's population grew by 48,000 in the year to June 2017 to hit 2.4 million — the fastest rate of growth in four years.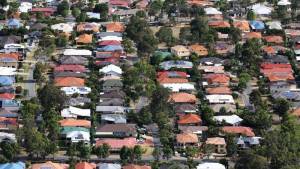 In Brisbane, net overseas migration was the biggest contributor to the surge, with 38 per cent of the population growth coming from overseas.
Births accounted for 37 per cent of the growth, while interstate migration accounted for 25 per cent.
The fastest and largest-growing area in Queensland is Pimpama on the Gold Coast, which grew by 3000 people or 31 per cent in 2016-17.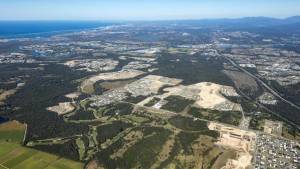 Net internal migration was the main driver of growth, accounting for almost 90 per cent of population change.
Other areas to experience significant population growth include Jimboomba on the southern outskirts of Brisbane, North Lakes-Mango Hill in the Moreton Bay region, Coomera on the Gold Coast and Springfield Lakes in Ipswich.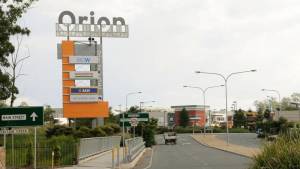 Ripley in Ipswich, the inner Brisbane suburb of Newstead and Peregian Springs on the Sunshine Coast were the fastest growing areas in the state in 2016-17.
ABS demography director Anthony Grubb said the latest population estimates were the first to include data on the components driving population growth in capital cities and regions.
"It is now possible to not only see how much population is changing in an area, but to understand why this change is occurring", he said.
Michael Matusik, director of independent property advisory Matusik Property Insights, believes Queensland's improving population growth should impact house prices, but it hadn't so far because the state's economy also needed to improve.
Property Bcm 27.3.11 – Springfield Lakes – pic Adam Smith – story Michelle Hele. generic housing land for sale construction building
Houses in Ipswich, where areas like Springfield and Ripley are experiencing strong population growth.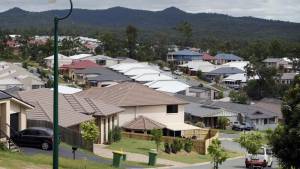 Mr Matusik told The Courier-Mail Pimpama's population was growing at a rate he didn't believe was sustainable.
"It's a reflection of where land supply is on the Gold Coast at the moment and I think that will calm down," he said.
"But if the Gold Coast is going to continue expanding, those areas will become more like North Lakes in due course."
Sydney's population grew by just over 100,000 people in one year for the first time, taking that city's total numbers to 5.1 million.
Australia's big east coast cities carried most of the growth — Melbourne, Sydney and Brisbane accounted for over 70 per cent of Australia's population increase.
Darwin, Adelaide and Perth grew at 1 per cent or less.
TOP FIVE POPULATION GROWTH AREAS IN QLD
Suburb Population change 2016-17 Population as at June 30, 2017
1. Pimpama, Gold Coast 30.8% 12,586
2. Jimboomba 7.9% 28,639
3. North Lakes-Mango Hill 6.7% 33,225
4. Coomera 10.3% 15,227
5. Springfield Lakes 8.7% 17,468
(Source: ABS)
Source: realestate.com.au