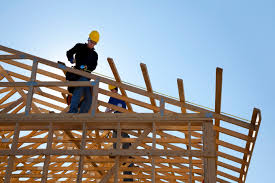 Housing approvals rose by 8 percent last year
Recent data from the Australian Bureau of Statistics has shown a increase in housing approvals.
"In total, 4618 approvals were issued for new dwellings across the Hunter, compared to 4293 in 2016, an increase of 8 per cent on already elevated levels,"
HIA Hunter executive director Craig Jennion said. There was a 3 percent decline in detached house approvals, which accounted for 61 per cent of all approvals, while multi-unit approvals increased by 29 per cent over the 2017 calendar year.
"Much of the heavy lifting for the residential sector continues to occur in the Lower Hunter, with the local government areas of Lake Macquarie, Newcastle and Maitland continuing to be the top three locations for approvals, accounting for over 77 per cent of total dwelling approvals," Mr Jennion said.
Over the past 12 months, regional areas had the largest percentage of increases in total dwelling approvals. "Dungog was the strongest, up 49 per cent, followed by Cessnock, up 17 per cent, and Scone, up 13 per cent," he said."Lake Macquarie took out the title of 'biggest mover', increasing their housing approvals by 134 dwellings over 2016."
Great news for the Lake Macquarie Region!!
Source: lakesmail.com.au
Related Posts