House prices in Australia's most popular regional towns have continued their phenomenal run of growth.
Regional Australia is continuing its dizzying house price growth, with a jump of 4.5 per cent this last quarter alone, and a spectacular 12.5 per cent rise over the past year, latest figures show.
It's being driven by tree- and sea-changers leaving the cities for the main lifestyle areas of the country, either to relocate completely or to buy second homes.
That unprecedented level of demand has created an astonishing 51 per cent surge in prices in NSW's Byron Bay, a leap of 44.1 per cent in Kiama on the NSW south coast and a 42.7 per cent price lift in the Hepburn area of Victoria, according to the June 2021 Domain House Price Report.
"All the main lifestyle areas of the regions are doing very well," said Domain chief of research and economics Nicola Powell. "And the last time we saw double-digit growth in the regional market generally was post-GFC [Global Financial Crisis].
"People are moving away from the cities and, with interest rates so low, spare cash from not travelling, and our homes becoming more important to us in COVID times, they're making the change and buying in the country and on the coast."
This rush to the beach and bush was supposed to be slowing as people returned to the office but, with rolling lockdowns and continuing pandemic uncertainty, buyers are still flocking out of the cities and into the regions.
"We'd been expecting a lower rate of growth of regional markets, but this quarter it has picked up again," said Dr Powell. "The fact that prices have risen 4.5 per cent in a single quarter shows there's still a lot of steam left in the regional market."
In Byron, the media house price is now a staggering $1.585 million, topping Sydney's $1.41 million, after a rise of 126.4 per cent over the last five years.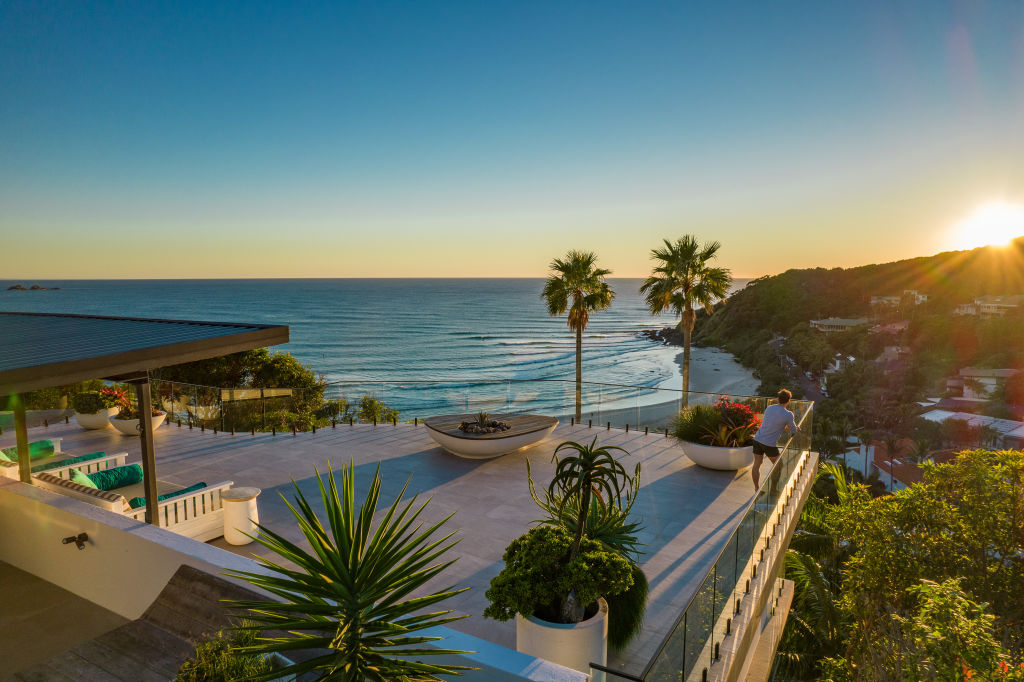 House prices are up 51 per cent in Byron Bay.
Sydney and Melbourne's latest lockdowns have helped propel the most recent set of rises, said Su Reynolds of First National Byron. The first series of pandemic lockdowns last year started the increase, with owner-occupiers moving from the cities to Byron en masse, but this latest one has seen many more second-home buyers joining them.
"Now, stock is even more limited than it was in the first round so prices are rising again quickly," Reynolds said. "People want to come here to escape. Then a lot of their family and friends join them.
"You often hear people in the supermarket or by the shops saying, 'Oh! You've come here too!' It's almost as if they've brought their community with them."
Reynolds is currently selling a three-bedroom house on an elevated 2000-square-metre block with panoramic views of the Cape Byron Lighthouse at 7 Coolalie Place for $3 million to $3.2 million.
Nearby Ballina also saw its median price rise by 34.4 per cent over the last year, and Lismore in the northern rivers by 34.1 per cent.
In Victoria, Hepburn, with its main towns Clunes, Daylesford, Hepburn Springs and Trentham, was the surprise area where prices had risen most in the state over the past year, to a record median of $760,000.
"Prices have gone up enormously," said Will Walton, principal of Belle Property Daylesford, who moved there from Melbourne nine years ago. "I think it was probably a little bit undervalued in the past, a sleeper or 'bridesmaid' kind of area, but now, with the ability to work from home, a lot more people are moving there.
"People are changing their lifestyles and want a healthier, more relaxed place to live, so we're now getting a changing demographic there too. We don't rely on sun, sand or snow, either; we're an all-year-round location."
Among the properties he's currently selling is a mid-renovation, three-bedroom weatherboard house, with a cafe on the same lot, at 115-117 Vincent Street, Daylesford, for $1.1million.
Tom Shaw, director of Biggin & Scott Daylesford, said he had noticed a jump in house prices in his area and put it down to Melburnians tired of being locked down.
"The 'ring of steel' the government set up around Melbourne to contain the virus confined Melburnians to small spaces for months last year," Mr. Shaw said..
"I think we're now seeing the upshot of that. That 'ring of steel', in effect, has turned into a 'tree-change magnet' for many Melburnians seeking some fresh air and open space."
Rhys Cranney, 29, a Fitzroy-based communications consultant, recently purchased a block of land in Daylesford and is preparing to build his first home there.
Mr Cranney said working from home had become the norm in his industry, which made a tree-change to the countryside "an option for the first time".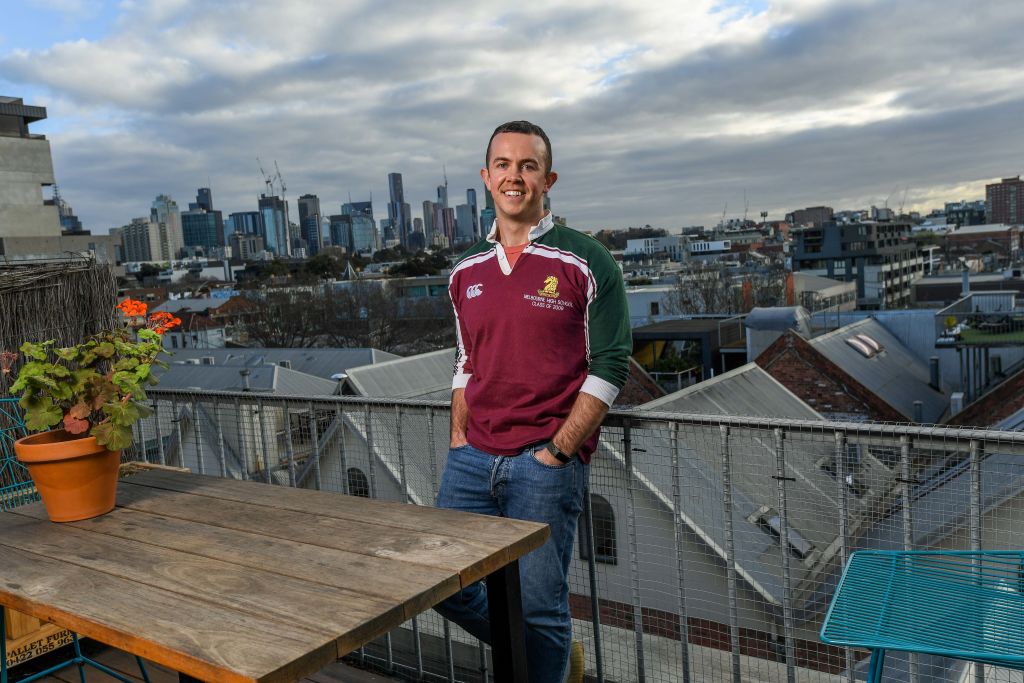 Rhys Cranney is leaving inner city Fitzroy for regional Victoria - and he's one of many.
"I have a few friends in the Hepburn region which is why it was so attractive to me," he said. "I really enjoy spending time out there when I can get the chance and I'm looking forward to being able to spend more time in open space.
"What you can get out there [in Daylesford] is certainly a lot more than what you can get in Melbourne for the same price."
The other big winners in regional Victoria were Benalla in the north east with a 32 per cent year-on-year price rise, Alpine with a 33.7 per cent increase, South Gippsland up 32.6 per cent and the Surf Coast, up 31.6 per cent.
Meanwhile, in regional Queensland, Noosa prices rose 24.4 per cent, Gympie was up 20.6 per cent, Douglas rose by 19.5 per cent and the Fraser Coast was up 19.5 per cent.
In South Australia, Victor Harbor was a standout with a price rise of 22.3 per cent, followed by the Barossa at 15.1 per cent, Adelaide Hills at 12.2 per cent and Alexandrina at 10.1 per cent.
Beautiful Broome on the Kimberley coast was the top of the pops in Western Australia with a 33.6 per cent price rise to a median of $581,000 while Port Hedland rose 25 per cent, Denmark 21 per cent and Mundaring 19.8 per cent.
Source : www.domain.com.au/news/regional-house-price-growth-reaches-dizzying-new-heights