Home buyers moved to Brisbane to improve their lifestyle the survey showed.
Home vendors are starting to offer discounts to secure a sale, new data shows, especially in Sydney and Melbourne where signs point to the super hot market beginning to cool.
But as veterans of the longest lockdowns flee the major capitals and move interstate, strong demand in the relatively affordable Brisbane and Hobart markets has ensured those cities buck the trend and discounts remain uncommon.
Domain chief of research and economics Nicola Powell said the number of price edits on online listings was pointing to the markets in most capital cities slowing down.
With more properties hitting the market in spring, buyers were being offered more choice and some vendors were forced to change their advertised selling prices.
"The number of price edits increases when the market slows down and that's what we're seeing now, even in Melbourne," Dr Powell said. "Because the discounting numbers are now tracking higher, we're seeing steam come out of the market and vendors are having to adjust their price expectations.
"It's an awakening for sellers that homes are not selling like they did in the first six months of the year," she said.
Like most of the capitals, Sydney and Melbourne's markets saw discounting fall to new lows in winter, but rise again in October.
Even so, discounting was still less common than at the same time last year, when health and economic conditions were uncertain and owners hesitated to sell.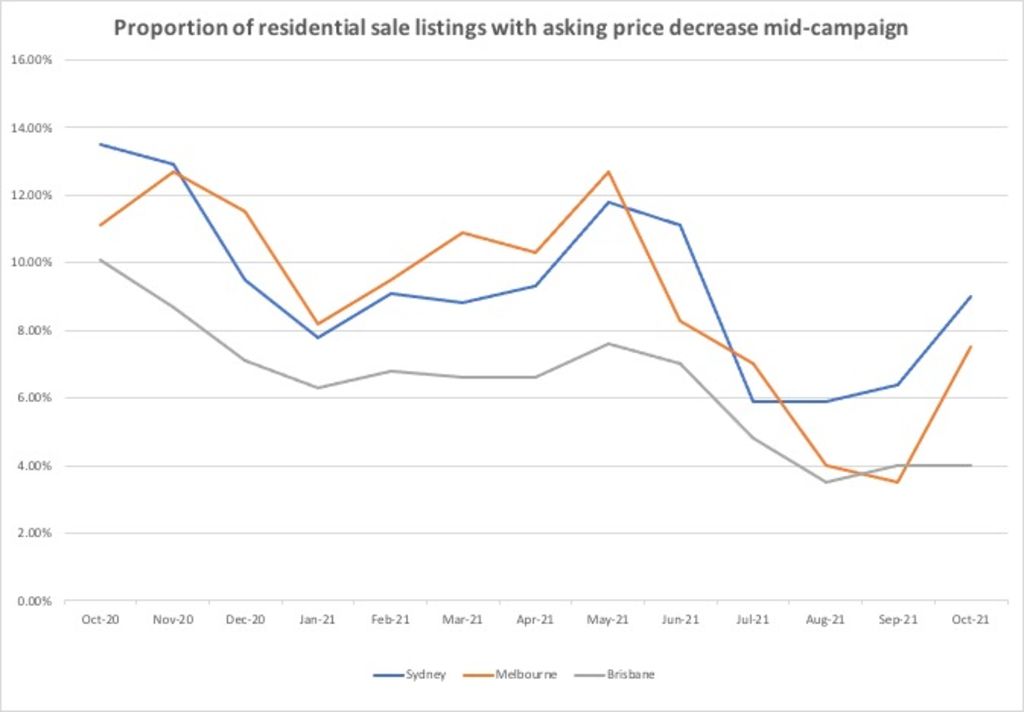 The share of sellers offering discounts is ticking up in Sydney and Melbourne but remains low in Brisbane.
In Sydney, the asking price of 13.5 per cent of listings was cut mid-campaign in October last year, falling to a low of 5.9 per cent in July and August. That jumped to 9 per cent of listings in October, Domain data showed.
Melbourne's property market, which spent stretches of 2020 and 2021 in lockdown, saw the share of discounted listings fall from 11.1 per cent in October last year, to just 3.5 per cent in September. The number bounced to 7.5 per cent last month.
Discounting also ticked up in October in Adelaide, Perth and Canberra, the data showed.
Buyers agents say those looking for a new home in Sydney and Melbourne are becoming far more choosy, with fear of missing out now striking only those properties considered "A-grade" - in sought-after suburbs with no need of renovation.
In Sydney, PK Property managing director and buyers agent Peter Kelaher said properties that didn't need renovation and weren't on a main road, had far more buyers turning up to inspections and auctions.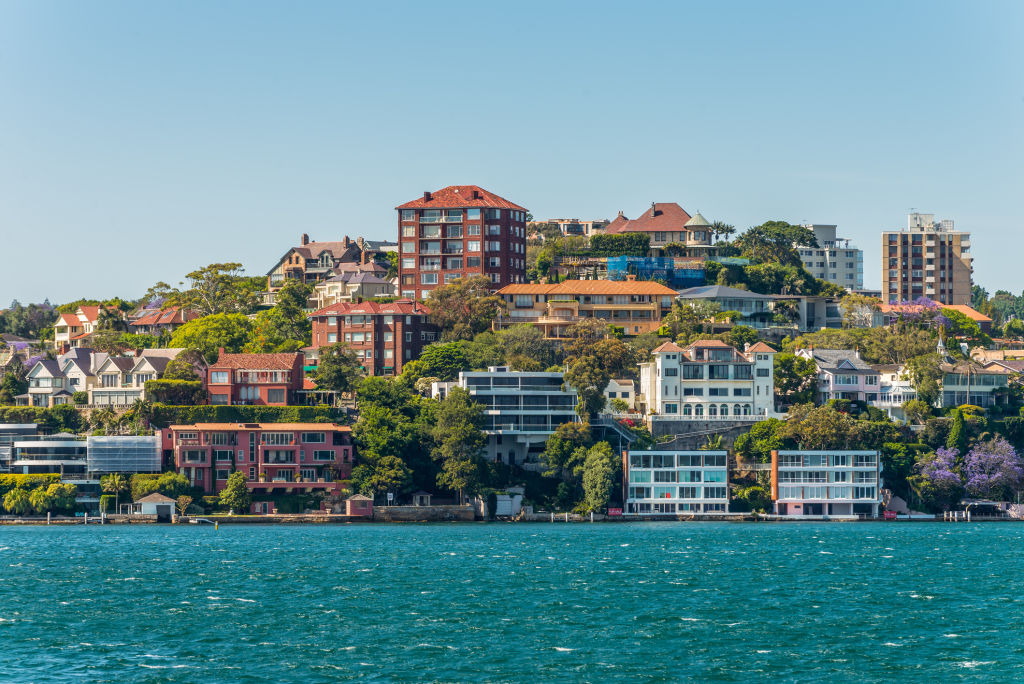 Sydney's property price discounts are becoming more common.
Those considered "C-grade" were more likely to be discounted before selling as more property came onto the market in spring.
"I think what's happened is people aren't sitting around at home in winter concentrating on domain.com.au, they're now looking at overseas travel and the HSC. The sun's out and property is not the number one thing on their mind," Mr Kelaher said.
"I think that agents will start to price property differently next year. There will be new values on them and they will be adjusted to meet that."
It was a similar story in Melbourne where "compromised" properties - those that needed work or had not presented well - were not getting the buyer numbers they once had.
"What we were seeing before is compromised stock selling but that's not happening now," buyers advocate Cate Bakos said. "We've had some pretty decent stock on the market, so buyers have been a bit more picky and choosy."
Meanwhile, Brisbane's buoyant market is still seeing interest from interstate buyers looking for a luxury family home, or a unit, in the Sunshine State.
The share of listings discounted dropped significantly over the 12 months to October, from 10.1 per cent to 4 per cent, data showed, showing the strength of the local market. It remained steady last month from the 4 per cent it recorded in September.
The Agency Brisbane property partner Madi Roche said homes continued to sell well and above expectations.
"All of the auctions we have held so far this year have sold above reserve," Ms Roche said.
With the spring selling season bringing more properties onto the market, agents were worried it would affect the market, she said.
"We thought it may affect the supply and demand but it really hasn't," Ms Roche said. "The demand is still there."
In Hobart, discounting has been uncommon over the past year, and fell in October, the data showed.
Nest Property Sandy Bay's Melinda Warren said while homes were selling well in Hobart, interstate buyers were moving further away from the capital to find something more affordable.
"We're having more sales in areas that we wouldn't have thought would sell like Queenstown. You couldn't give away property there but buyers are going there to pick up a house for around $300,000," Ms Warren said.
Source : www.domain.com.au/news/property-price-discounts-on-the-rise-in-most-australian-capital-cities-as-hot-market-shows-signs-of-cooling